The Department of Conservative Dentistry &Endodontics aims in preserving the natural teeth by various preventive and restorative interventions.A well ventilated spacious department having separate UG & PG sections with state of art infrastructure, the dept is equipped with highly qualified staff with adequate clinical experience to nurture excellent future clinicians & academicians. Inspite of the good patient turnover, we provide efficient and timely cost effective dental care to the needy. The department creates an environment for quality research among students & faculty with special training programmes thus improving the quality of treatment rendered to the patients
FACILITIES
The department provides preventive and restorative treatments with metallic and tooth colored materials and offers esthetic treatment modalities including smile designing, bleaching, laminates and veneers. The department specializes Microdentistry- providing precise root canal therapy and minor surgical procedures using latest instruments and equipments.
DEPARTMENT TEAM
Dr RADHAKRISHNAN NAIR K
PROFESSOR AND HEAD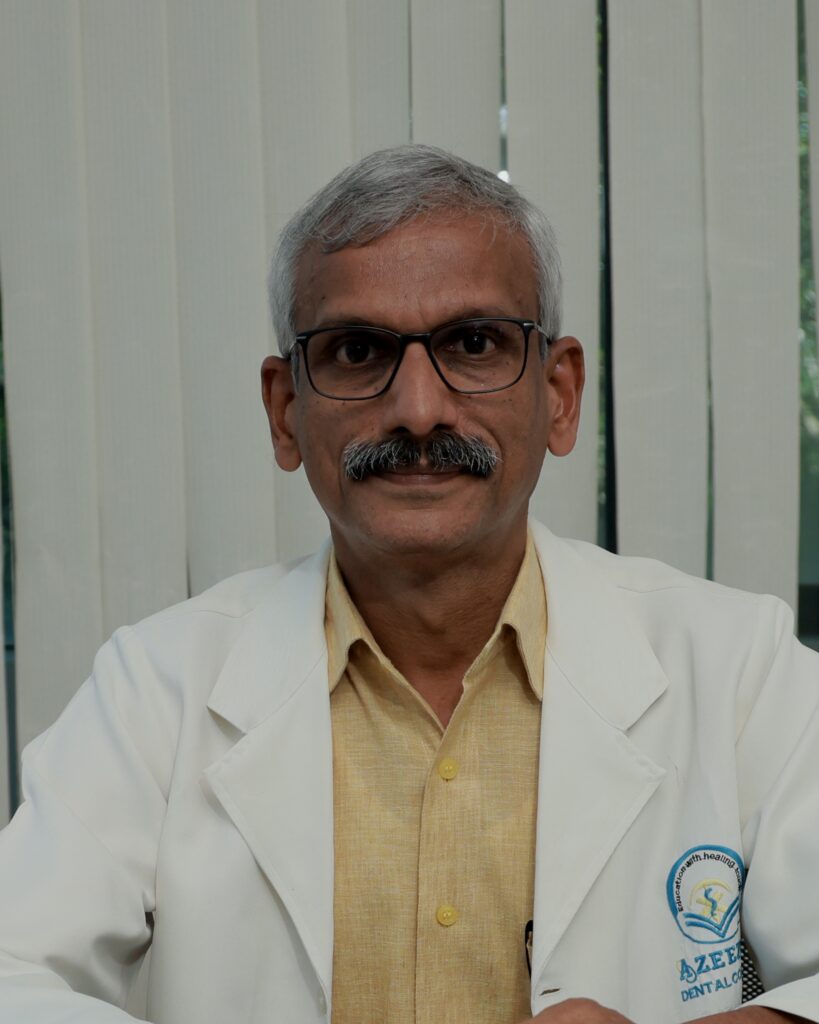 Dr Radhakrishnan Nair is an alumini of Government Dental College Trivandrum and is a post graduate teacher of more than 25 years of experience. He is an experienced clinician- served different places in India and abroad and a post graduate guide with vast experience. He is a thesis evaluator and post graduate examiner of several universities. He is in the editorial board of speciality journals and has chaired sessions in National and international conferences. He has several publications in indexed journals in India and abroad and has delivered numerous lectures in scientific sessions.
---
Dr PRAVEENA G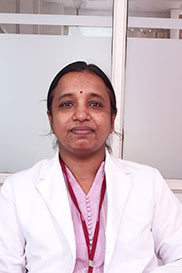 Dr.Praveena G completed post-graduation in the year 2004 from MGR medical University and since then working as a faculty in Azeezia College of dental sciences and research.She has more than 10 years of post graduate training experience.She is an experienced clinician and have worked as a consultant in various hospitals.She is a Dissertation evaluator for several universities.She has chaired scientific sessions in national and international conferences and have also delivered lectures in international scientific conferences. She has special interest in Advanced Esthetic Treatments and Dental operating Microscope. She has been a member of IACDE, CASEOK and IDA.
---
Dr RINI RAJENDRAN
READER
---
Dr AMAL S
READER
---
Dr NISHA B KURUP
READER
---
Dr SUMI S
SENIOR LECTURER
---
Dr RATHEESH R
SENIOR LECTURER
---
Dr DRISYA SOMAN
SENIOR LECTURER
---
Dr NIMA SYAM
SENIOR LECTURER
---
Dr MAHESH C M
SENIOR LECTURER
---
Gallery