Oral Cancer Screening camp 09-02-2023
Oral Cancer Screening camp and exhibition was organized by Dental wing of District Hospital Kollam on
09 th February 2023 jointly with ASMIK commemorating World Cancer Day. More than 100 patients attended the camp. The Camp was inaugurated by Standing Committee Chairman P K Gopan. Close the Care Gap Rally was organized and was flagged off by Sub Collector, Mukund Thakur.The Camp was from 10am to 2 pm. Camp was Followed by Awareness Class sessions. Dr Mithula Nair From Azeezia College of Dental Sciences gave Awareness talk regarding oral cancer to the Nursing Students.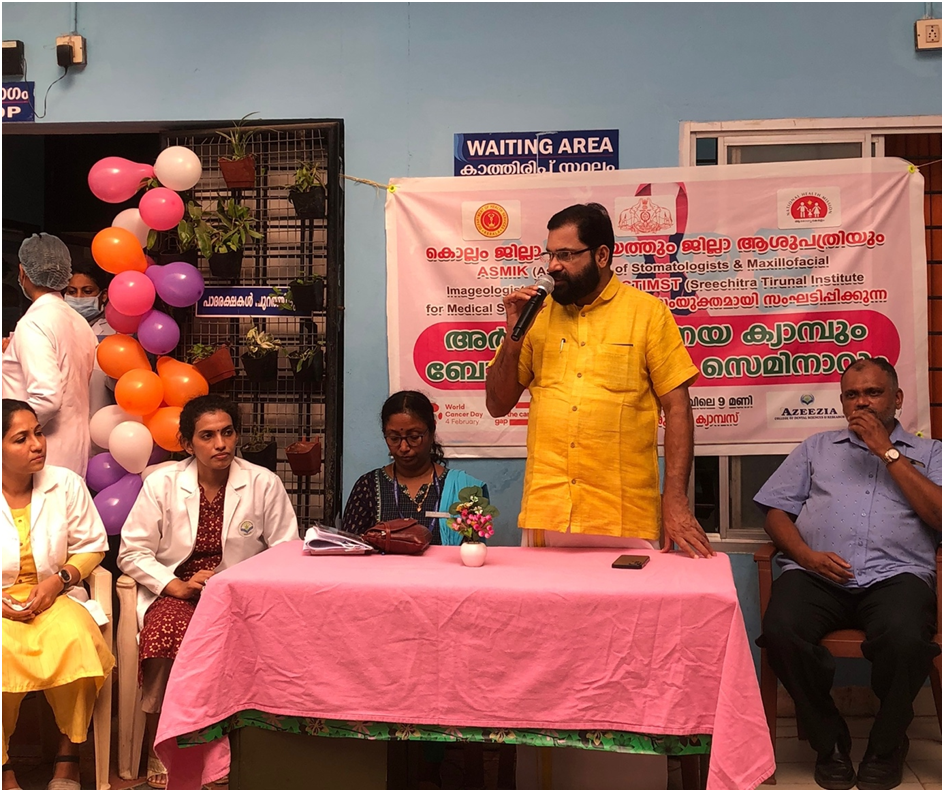 Inauguration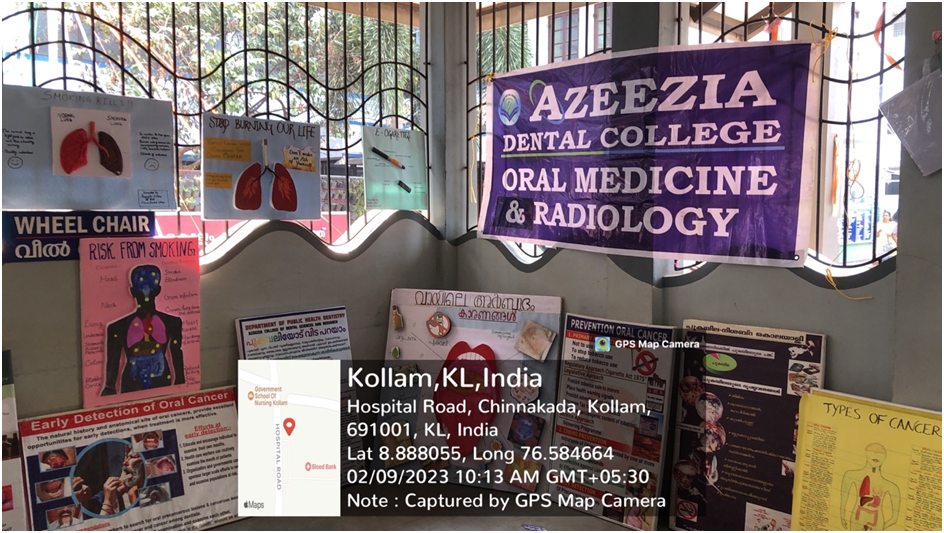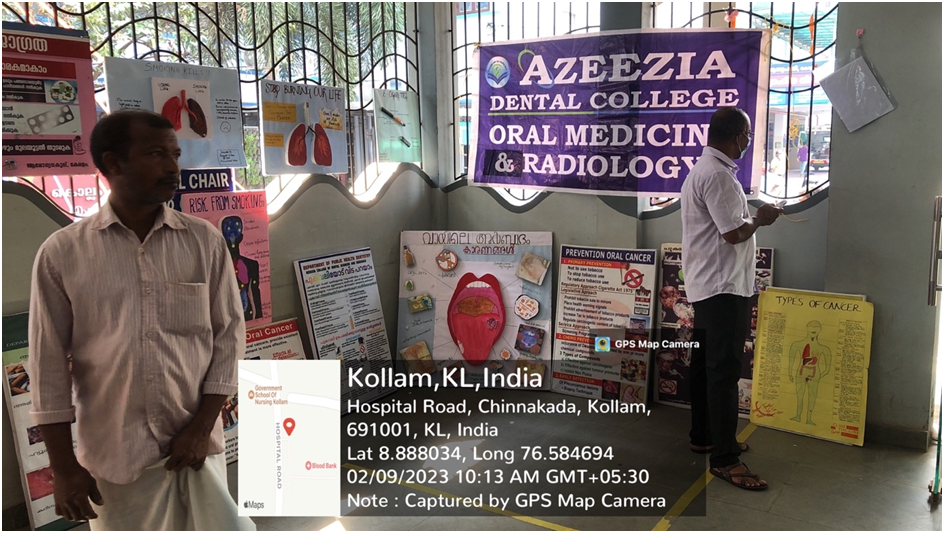 Exhibition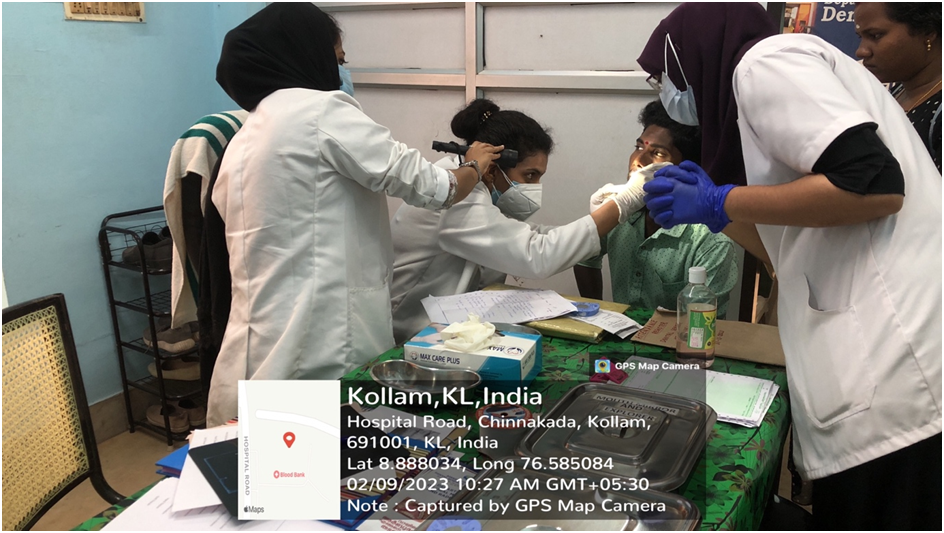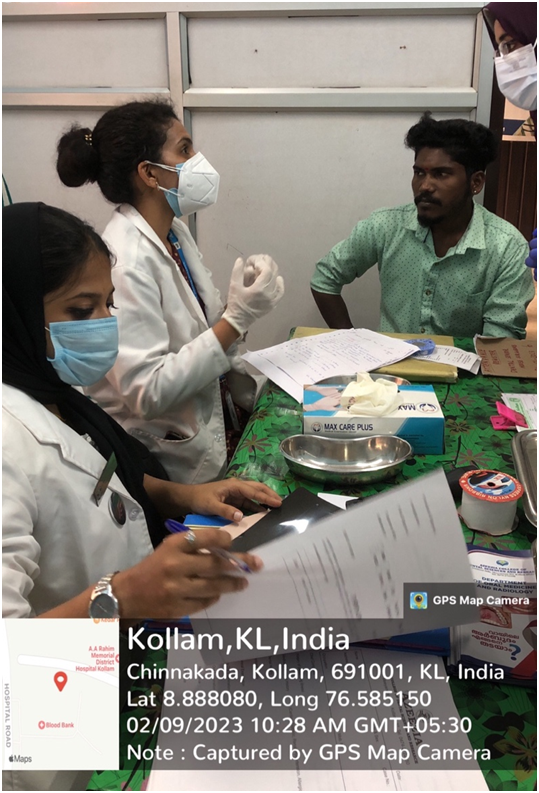 Awareness class for nursing Students