Maxillofacial department of Azeezia headed by Prof. Dr Joseph Edward with co-faculties as Prof. Dr Roopesh, Dr Arjun, Dr Vipin,Dr Anjali has been functional since 2005 with Post Graduate degree starting from 2011. Eight batch of PG's passed out till date.
Post graduates are fully equipped with 24*7 casualty round off clock to meet any emergencies with facial trauma or facial complications. Surgery department is a centre of highly qualified and trained faculty members along with well experienced non-teaching staffs.
Department is located on ground floor. The clinical section has got a seperate undergraduate clinical section and post graduate clinical section with separate area for sterilization of instruments. The department library is adequately stocked with contemporary book from international publications.
The Department takes over all surgeries of face and oral cavity mainly addressing facial bone fractures, orthognathic surgery, cosmetic surgeries, rhinoplasty, cheiloplasty as well operating major and minor tumors of oral cavity.To add with all intraoral surgical procedures like impaction ,frenectomy, apicoectomy, cyst enucleation, alveoloplasty, closed extractions.
We had excellent result with all our surgical procedures and able to meet with any comorbidities.
We have 3 PG admission in a year with total of 9 PG's in an academic session who work 24*7 supported by senior staffs for all emergencies.
In addition to we conduct regular training programs and conferences. Our PG from 2018 batch Dr Lovna Titus got silver medal for securing 2nd rank in KUHS university.
DEPARTMENT TEAM
| | |
| --- | --- |
| Dr. Joseph Edward | Professor & HOD |
| Dr. Roopesh | Professor |
| Dr. Arjun | Professor |
| Dr. Vipin | Professor |
| Dr. Anjali | Professor |
Dr. Joseph Edward
Professor & HOD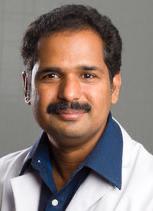 Graduated in dentistry from Rajas Dental College, MGR university,Tamil Nadu 1994 and Master's degree from Ragas Dental College, MGR university, Chennai 2000. He has more than 20 years of tracking experience and worked in many dental colleges.
He started his career as Assistant Professor in Rajas Dental College for 4 years and then moved to Anoor Dental college, worked as Reader for 3 years. He took over post of Professor and HOD in Azeezia Dental College and still continues the same.
He is expertised in field of orthognathic surgery, trauma, rhinoplasty, cheiloplasty and cosmetic surgeries. He maintains a good rapo with patients as well as colleagues and students.
Adding to his contributions he worked as past assistant secretary IDA kerala state branch, past secretary IDA kollam branch and AOMSI state. Currently holds a post of president AOMSI kerala state. He has held a post of president in other organization junior chain international kollam chapter.
He is renowned speaker and has many national and international publications. He has been a PG guide since past 10 years. As organizing secretary he has conducted IDA kerala state and AOMSI kerala state conferences in kollam.
He has received numerous awards for his innovative contribution to dentistry with his novel technique which was published in national journal AOMSI.
Gallery