The department was established with the aim of comprehensive training of the undergraduate students to acquire knowledge and skills in order to enable them to effectively deal with the problems encountered in a child. This course consists of didactic practical and clinical components for which the latest equipment and materials are available along with the qualified and efficient staff to supervise. It involves, but is not limited to: counselling parents regarding diet, prevention and management of dental caries, paediatric endodontics, management of traumatic injuries of intra oral and extra oral structures, preventive and interceptive orthodontics, cosmetic dental treatment using latest technology, managing gingival and periodontal diseases in infants, children and adolescents including those with special health care needs.
The training is designed to provide the students with broadest possible exposure to paediatric dentistry including outpatient management, school dental health programs, counselling of parents and children and full mouth rehabilitation for medically compromised patients under general anesthesia in a safe hospital based dental unit.
The department is well equipped with 20 dental chairs for U.G and 11 dental chairs for PG and 1 dental chair for the isolation room, RVG, and a beautiful play room to spend their waiting time. The Audio-visual modes for behaviour shaping and management which includes virtual reality and a wide range of latest dental materials along with facilities are available. The students can lay their hands on the state-of-the-art equipment like pulp tester, rotary handpiece etc, for clinical work.
DEPARTMENT TEAM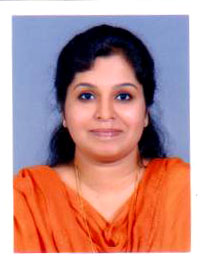 Dr. Jyoti Sumi Issac finished her BDS and MDS studies from Dr. MGR Medical University (1997) and Annamalai University (2007), respectively. She has an additional Post Graduate Diploma in Clinical Research. She is also a Faculty Affiliate with RCSI, Ireland,UK.
Dr. Jyoti started her teaching career in June 2007, immediately after finishing her PG studies. She joined as Senior Lecturer in Sri Ramachandra Dental College, Chennai. Thereafter, she came to Trivandrum, Kerala, and started working in PMS Dental College till 2019. While serving in this college, she was entrusted with several responsibilities including being the Assistant Secretary to the Institutional Ethical Committee, Deputy Superintendent for University exams conducted in the college as well as Post graduate In Charge in the Department of Pedodontics.
After 2019, she worked in Ministry of Health, Saudi Arabia as Specialist Pedodontist. Currently, she heads the Pedodontics Department in Azeezia dental college.
She holds Life Membership in Indian Dental Association, Indian Society of Pedodontics & Preventive Dentistry, Kerala State Pediatric and Preventive Dentists Association as well as Federation of Special Care Dentistry.
She has various National and International publications to her credit and was a Reviewer of Special Care in Dentistry Journal.
Gallery