Prosthodontics is the dental speciality pertaining to diagnosis, treatment planning , rehabilitation and maintenance of the oral function , comfort , appearance and health of patients with missing or deficient teeth and / or oral and maxillofacial tissues using biocompatible substitutes . This branch of dentistry is a unique blend of science, art and creativity which aims at restoring the patient's health to as normal as possible
Department of Prosthodontics in Azeezia College Of Dental Sciences And Research is a centre of excellence with highly qualified and trained faculty members. The department is located on the first floor. The clinical section is further divided into undergraduate and postgraduate clinical section. Department is well positioned with good light and ventilation and has got a separate fully fledged sterilization area according to the infection control protocol. A well equipped dental lab is attached to the department which enables students to provide quality dental care to patients at affordable cost. The department library is adequately stocked with contemporary books and international publications. Implant dentistry is performed in a separate air conditioned implant section with all required instruments and implant sets along with RVG . The preclinical laboratory is situated on the second floor with a capacity for 100 students.
VISION
The vision of the department of Prosthodontics is to impart top education to undergraduates [all five year of their courses] and postgraduates in fixed prosthodontics, removable prosthodontics , implantology and maxillofacial prosthodontics and prepare them to be dentists and prosthodontists with proper scientific and ethical values which enables them to provide dental health care to highest quality for the patients.
MISSION
The department mission is to transform our vision into reality through excellence in teaching and innovative teaching methods and to provide the best treatment for the patients.
Department goals;
To provide high quality dental education for the undergraduate and postgraduate students.
Training of UG students and PG students to acquire basic and advanced prosthodontic techniques.
Availability of basic to advanced treatment facilities for patients.
Encourage evidence based learning in the clinical practice.
Encourage research activities among students and teachers.
And last but not the least to
Expose students to community based learning.
---
Dr. KURIEN VARGHESE MDS
PROFESSOR & HOD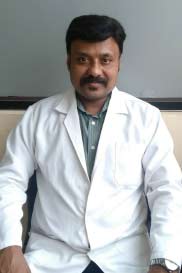 Graduated in Dentistry from Vinayaka Mission Shankaracharya Dental College, Salem in 1995 and Masters Degree from Government Dental College, Calicut in 2000.
He has more than 20 years of teaching experience. He has been actively involved in UG and Post Graduate teaching at Azeezia College Of Dental Sciences And Research since 2004. His paper titled " Cusil Dentures" was awarded as the best paper . He has many national and international publications to his credit and has conducted implant courses and continuing dental education programmes. He is specialized in the field of Esthetic Dentistry and Implantology.
---
Dr. SMITA SARA MANOJ MDS
PROFESSOR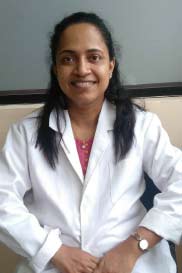 Graduated in Dentistry , Goa University in 2001 and Masters Degree from University, Goa University in 2006.
Her paper titled " A comparative evaluation of the linear dimensional accuracy of four impression techniques using polyether impression material" was awarded the best research paper by the Kerala Dental College Teachers Association. There are seven publications to her credits (National and International).
She has 15 years of teaching experience and as a PG guide for the past 6 years.
---
Dr .GIBI BABU PHILIP
Reader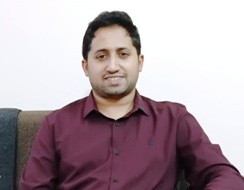 Graduated in Dentistry from Rajiv Gandhi University of Health Sciences, Bangalore in 2009 and Masters Degree from Rajasthan University of Health Sciences, Jaipur in 2014.
He has received 'Certificate of Excellence' during graduation in 2009. He has also published a book titled 'Role of Titanium in dentistry'. He is a Research Scholar & nodal officer of Student Support Guidance Programme of Kerala University of Health Sciences from the college. He has 8 national and international publications to his credit. He has 8 years of teaching experience.
---
| | |
| --- | --- |
| Dr. Nehas H | Sr. Lecturer |
| Dr. Jaysa J J | Sr. Lecturer |
| Dr. Remya Ravi | Sr. Lecturer |
| Dr. Deepika C S | Sr. Lecturer |
| Dr. Dhanya V H | Sr. Lecturer |
| Dr. Shahana Taj | Sr. Lecturer |
---
Gallery