Public health dentistry
Public health dentistry is one of the nine specialties of Dentistry. It is a modern concept of human development in science, although it has its roots in antiquity. Dental public health is involved in the assessment of dental health needs and improving the dental health of populations rather than individuals and is concerned primarily with prevention of oral disease.
The goal of the speciality is to identify and measure the oral health problems and needs of the community, to identify means by which these needs can be best met within the constraints of resources. The dental public health professionals work to promote oral health through education, research, prevention and control of dental diseases.
VISION
To promote oral health in the community, thereby alleviating the quality of life by providing the highest degree of service to the community and at the same time to provide value based education to students.
MISSION
Involving people in their own oral health by community participation.
To foster an environment that provides resources in promoting oral health.
To make research a significant activity among students and staffs.
To identify the most effective strategies to promote health by collaborating with Regional, National and International agencies.
To promote quality outreach programs consistent with statutory and regulatory requirements.
To produce Dental Professionals with skills, knowledge and ethical values.
To instill a sense of community service amongst students.
Dr Aarathi Vijayan
Professor and HOD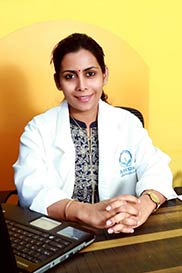 Dr Aarathi Vijayan has completed her MDS in Public Health Dentistry from The Oxford Dental College, Bangalore in 2013. She is an academician and has been a resource faculty for various organizations and webinars. She has numerous national and international publications to her credit. She has organized various webinars, outreach activities, camps, social media campaigns and awareness programs in the community and has been recognized with appreciation awards for the community service by various organizations. She is also a recongnised PhD guide in Kerala University of Health Sciences and a reviewer in Indexed journals. Her leadership qualities extend to being the executive committee member of IAPHD,Kerala Chapter
---
| | |
| --- | --- |
| Dr. Saira Siraj E | Sr. Lecturer |
| Dr. Naveen Jacob Varghese | Sr. Lecturer |
| Dr. Gayathri Sreedhar | Sr. Lecturer |
---
Gallery