REPORTOF FIELD VISIT TO MILMA DIARY PLANT
As a part of NSS day (September 24th, 2023), the Department of Public Health Dentistry, Azeezia College of Dental Sciences and Research, Kollam & NSS unit (NSS/SFU/KLM/KUHS/3) organized a field visit to Milma Dairy plant at Thevally, Kollam.
Milma Kollam dairy plant established in 1925 as milk chilling plant in Thevally, Kollam District & later it was developed onto a milk processing plant. Now this Kollam dairy has a processing capacity of more than 14 lakh liters of milk per day. The main product of this daily is milk & also they produce milma ghee, milma curd, milma Sambaram and various other products such as butter, the ice cream, peda etc brought from other dairy for sale in Kollam.
Products:-
Milk: – They mainly produce 2 types of milk in the basis of fat content. They are milma smart & milma rich plus. Milma smart contains 1.5%. fat & 9% SNF (solid-not-fat). It is available in 500ml packet. Milma rich-plus contains 37% fat of 9% SNF. It is also available in 500 ml packet.
Milma Ghee: – produced from pure milk Groom. It is available in 50g, 100g, 2009, 1kg, 15kg as per the customer requirements.
Milma curd:- produced from pasteurizing – skimmed milk using curd culture .Available in 200ml packet.
Milkprocessing:-
Reception of milk: In this section milk is collected from different APCC and brought into the dairy & received at reception section. Milk is pumped through the pipes and taken into the raw milk tanks (RMT) with q capacity of 15,000L each. Before the milk is poured in the tank, it is weighed electronically and samples taken for the purpose of determining quality & price.
Milk Chilling: The collected milk to stored in RMT is diluted to 4°c to keep the milk clean and it helps to prevent spoilage. This is done by passing the collected milk through the chiller.
Processing: There are 2 types of processing
Pasteurization – In this process milk is transformed through a container which is divided into heating & cooling section. Milk is chilled in 4°C and is heated up to a maximum temperature of 72℃ for 15sec and rapidly cooled to below 5°C and is stored.
Standardization:- In this process, the milk is taken as a sample and tested to see the amount of fat and SNF are above the PFA standard level. The excess fat is separated and is used for other purposes.
All other tests regarding this is taken into consideration and the processed and the cream is separated from this-
Storage: – The cream separated from milk is used for other by product for production & separated milk is stored in 4 pasteurized milk tanker. The capacity is 15,000L per tank.
Packaging: Stored milk is then passed out for packaging where the milk is packed in 1.5L packet. For this purpose, machines are there. The packaged milk is collected in trays and each tray may contain 26 packets of milk.
Finalstorage – The milk is packed are then stored below 7°C to maintain the temperature until dispatch.
Dispatching:– The milk is then dispatched to various booths on the morning & evening through contract vehicles.
Curdprocessing
Curd is actually made from skimmed milk. The skimmed milk heated to 50°C & skimmed milk powder is added to it. It's then held in chilled water. At room temperature 2% culture is added to the skimmed milk. Incubation period of good culinary 7-8hr. It's then filled in 500ml packet & is chilled. After the examination by quality control department it is dispatched.
Gheeprocessing
Milk is heated upto boiling temperature & fermented & churning is done. The butter is formed & boiled to 110°C – 115°C that forms clarified fat. There are two settling tanks in which the particles are settled & finally ghee is stored in storing tanks.
Maintenance department has various plants-
Boiler
Effluent treatment plant
Electricity substation
Boiler:- There are 2 boiler unit which are closed steam vessels generating steam used for pasteurization, can act as washer unit, tray washing and ghee melting. Boilers have 2 ton steam capacity per hour. Furnace oil,water & electricity are the main constituents used. One of the 2 boilers is used as standby which is used when others have problem. Boilers are inspected regularly & periodic maintenance is carried out.
Effluenttreatmentplan: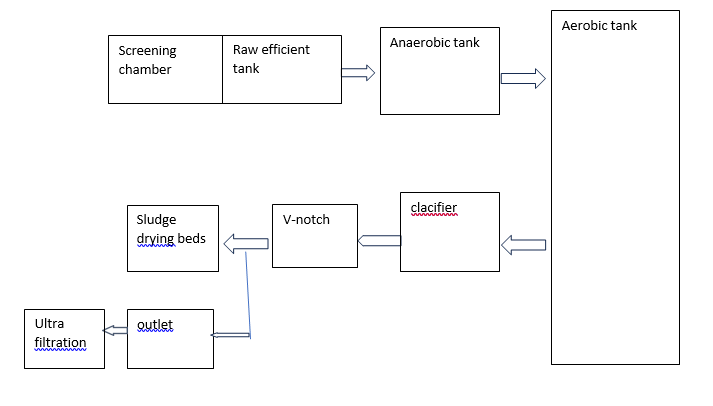 It process the water of Kollam dairy washes like water,milk,chemicals involving acids & alkali are processed. It works all 24 hrs a day. The washer from this plant is used for watering plants & washing vehicles etc.
Electricitysubstation:-
The Kollam dairy also process an electricity substation maintained by the dairy.
QualityControlDepartment:-
The Kollam dairy is committed to confirm requirements to enhance satisfaction of customers & producers by providing consistent quality products & services. They strive for environmental improvement of quality management system. This Department is mainly for checking the quality of products & providing the customers best quality products. Employees in this department works in three shifts. The Quality control department ensures that toned milk has 3% fat & 8.5%SNF. After processing the milk from each storage tank, it is tested using MBRT (Methylene Blue Reduction Test). If the bacterial load is high, the milk will get spoiled and hence MBRT test will give us an idea of bacterial load. Here 10 ml milk is mixed with 10mL of methylene blue and shaken and kept in water bath of 37°C. The mixture will be blue in color and the time needed is noted. In case of milk with good quality and low bacterial load, MBR time is 4hrs.
Marketingstore
There is an exclusive marketing store for marketing department. All products are stored here other than milk. There is selling outlet for the sales of milk directly to customers. Some products are imported from other milma dairies for sales in Kollam. The products like Chocolate, ice cream are from Trivandrum dairy and mango juice, flavored milk are from Alleppey dairy.
Conclusion
The field visit has a greater learning experience to us. Milma is a present milk marketing leader in Kerala. But on this changing condition, the marketing of milma products has been more challenging as it now faces several competitions from private milk producers and local producers. So the company should give their attention in ensuring the quality of products to overcome the products.